For the last two decades, free standing kitchen islands are quite a trend, but they do not add value to your kitchen space if you have limited roam. Unlike the kitchen island, a peninsula can be built in limited space because one of side of the peninsula is always attached to a wall or cabinets. That's why having a peninsula is handier in kitchens with limited space options.
Let's go through the following ideas to see how a kitchen peninsula gets an edge over a freestanding kitchen island in short space.
38 Innovative Ideas For A Modern Kitchen Peninsula
1. Simple Is Perfect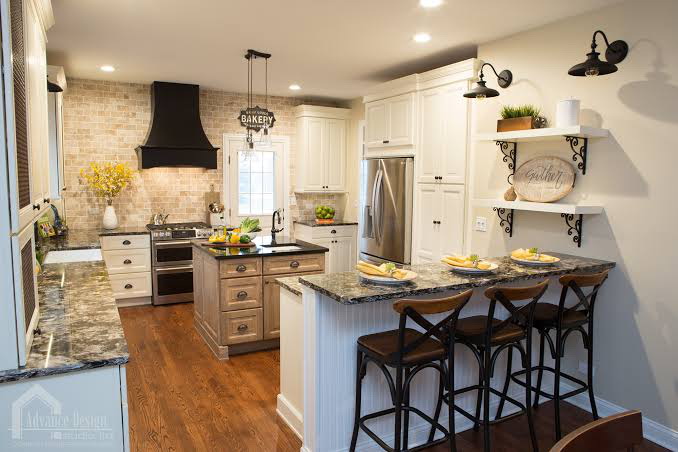 Give your kitchen a luxurious feel with this grey marble top paired with a sleek white counter. Lightweight wrought iron chairs make it ideal to use as a kitchen table.
2. Space Saver Kitchen Peninsula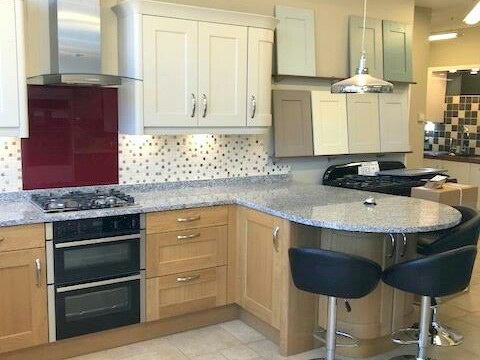 Beat the shortage of space in your kitchen with this simple yet elegant grey marble top peninsula. It's 'L' shape formation brings out the best of your kitchen.
3. U-shaped Bookshelf Peninsula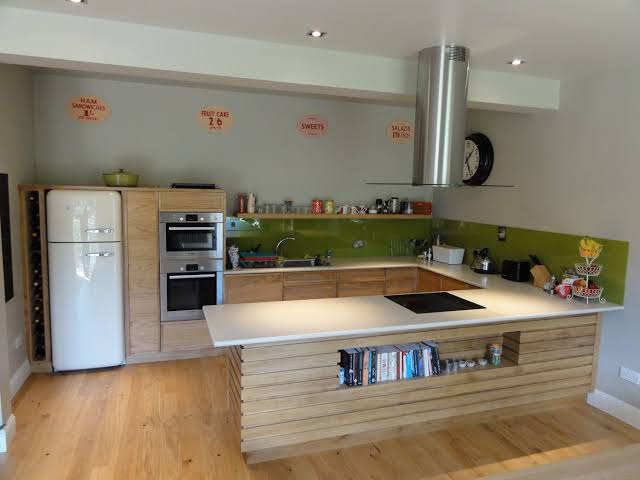 This oak-made peninsula lets you save your recipe books and magazines in it's integrated bookshelf — a perfect example of open space modern kitchen with practical usage.
4.  Avant White Peninsula With Laminated Wooden Top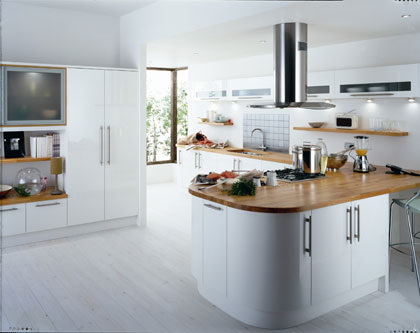 This luxuriously designed peninsula is perfect as a combination of modern and traditional designs. White cabinets, along with the dining space for two, is ideal for a romantic breakfast.
5. Granite Peninsula For Beige Kitchen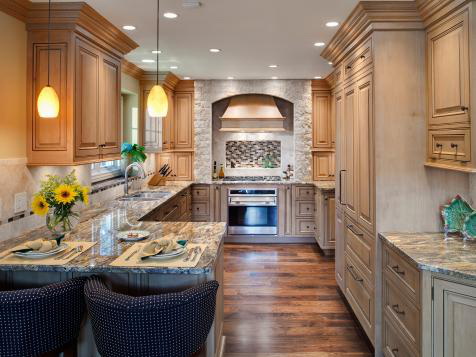 Give your kitchen a dramatic and contemporary appearance by designing it with beige cabinets and dark granite countertops. A sleek and edgy kitchen peninsula is what you need for a hint of elegance in less space.
6. U-shaped Elegant Peninsula With Stove
Embellish your kitchen this multipurpose peninsula made up of veneer wood. Its three-sided working space allows you to use it either as a kitchen dining or a stove counter.
7. Contemporary Black Top Kitchen Peninsula With Glossy Finish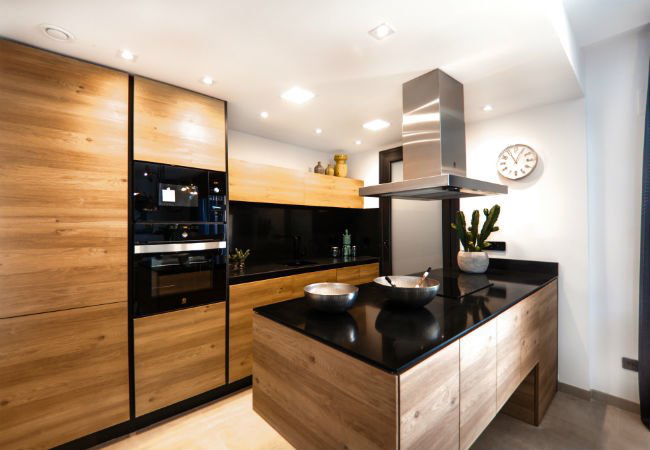 This peninsula with rustic counter and glossy black top spices up your kitchen space and gives it a modern feeling.
8. Updated Entertainment Spot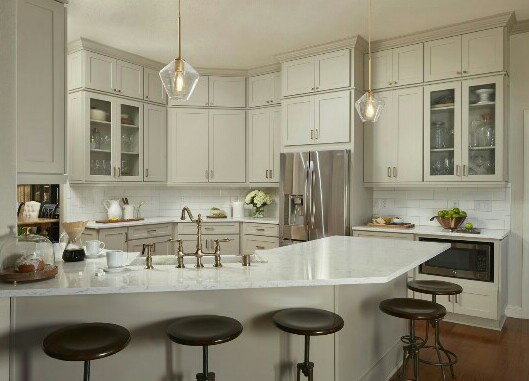 Spice up your kitchen with this contemporary peninsula and enjoy the spacious seating area in your comfort zone.
9. Adjustable Wooden Top Peninsula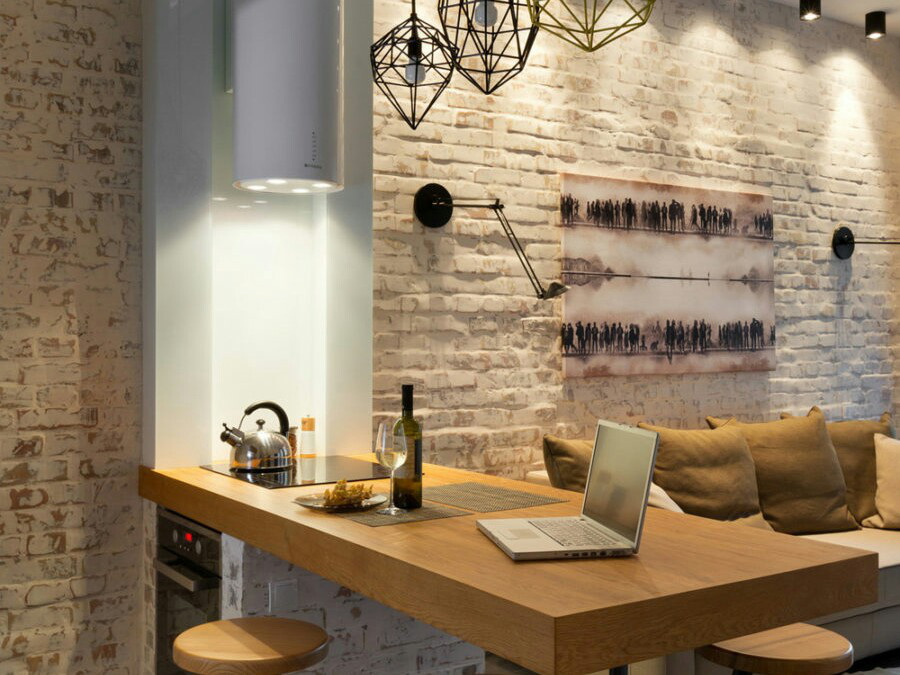 Don't worry if you have limited space to play around in the house. This adjustable peninsula with wooden top can be a saviour if you don't want to compromise on the style due to limited space.
10. White Quartz Peninsula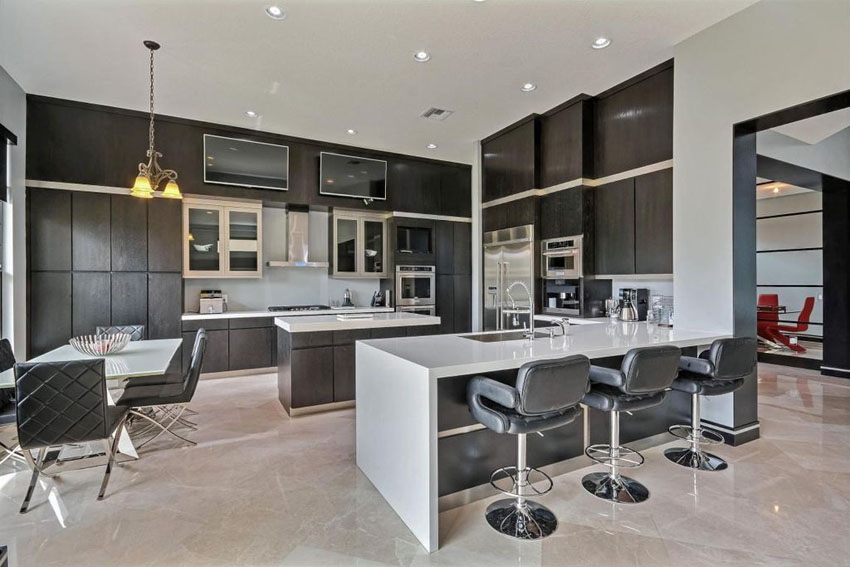 Add modern aesthetics to your kitchen with this white peninsula and dark cabinetry. Dark detailing brings drama to your kitchen space while the white countertops add a hint of luxury.
11. Sleek Marble Top Peninsula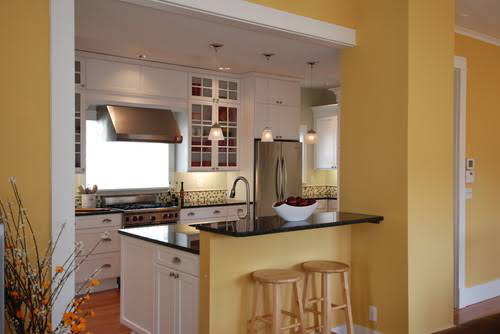 Give a spacious look to your adjoining kitchen and dining room by choosing this inverted L-shape peninsula. You can use it as a sleek kitchen table or a decorative shelf.
12. Contemporary High Top Peninsula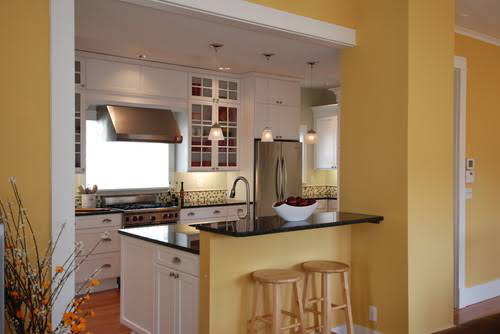 Use this contemporary and stylish l-shaped design of peninsula to accompany your kitchen island. Splash of beige coloured detailing gives a vibrant and lively look to your kitchen space.
13. Wooden Peninsula With Storage Space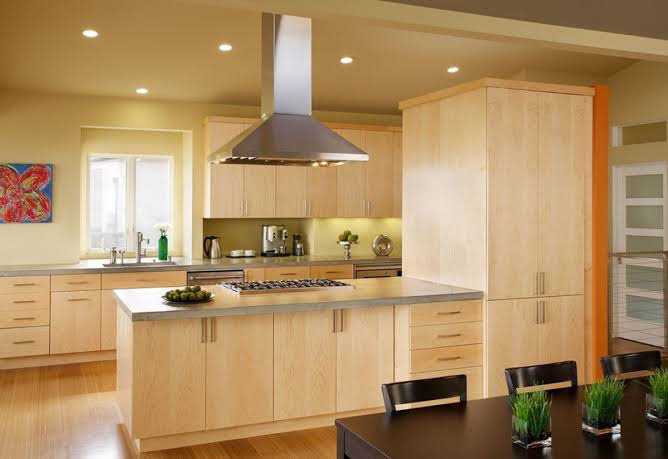 Level up your kitchen with this beautiful and elegant peninsula attached to the wall. Pair it up with contrasting chairs or use it for your top mounted stove. The choice is yours!
14. Driftwood Peninsula In Light Brown Shade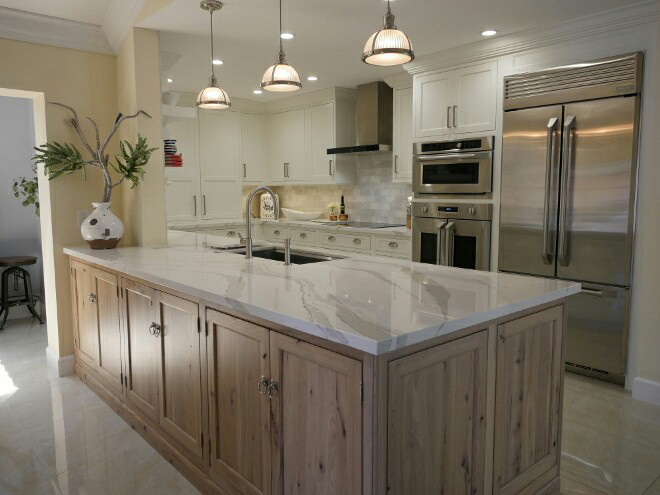 This driftwood peninsula contains built-in cabinets in rustic hickory driftwood and brown highlights. The peninsula works as an ideal divider for your open kitchen and dining room.
15. Minimalistic Peninsula For Space Management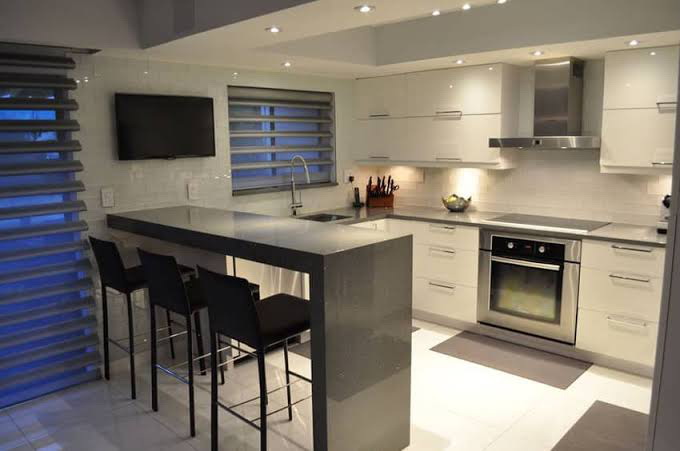 Don't get upset if you are dealing with limited options for designing your kitchen. This sleek and minimalistic peninsula with finished edges is a great choice to please your aesthetics.
16. Stylish Breakfast Bar For Small Space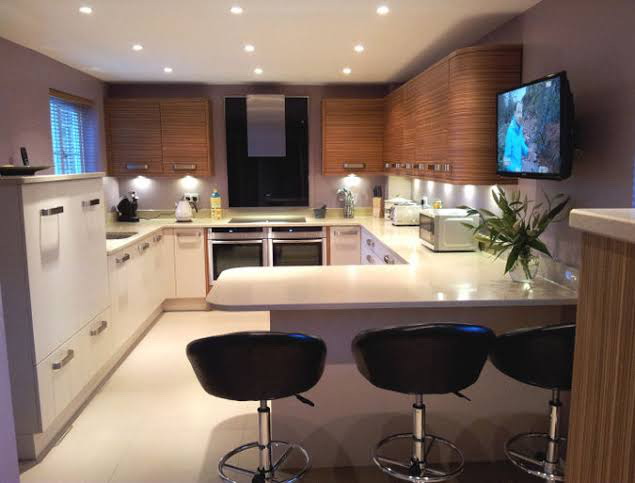 Organize your kitchen efficiently by choosing this sleek l-shaped peninsula. It's three sides working space makes it a multipurpose counter in your kitchen as well.
17. Elegant Fine Edged Kitchen Peninsula
Bring a contemporary look to your rustic themed kitchen by adding a modern and glossy top peninsula. It's sleek yet modern design adds a character to neutral themed kitchen spaces.
18. Luxury Cabinet Peninsula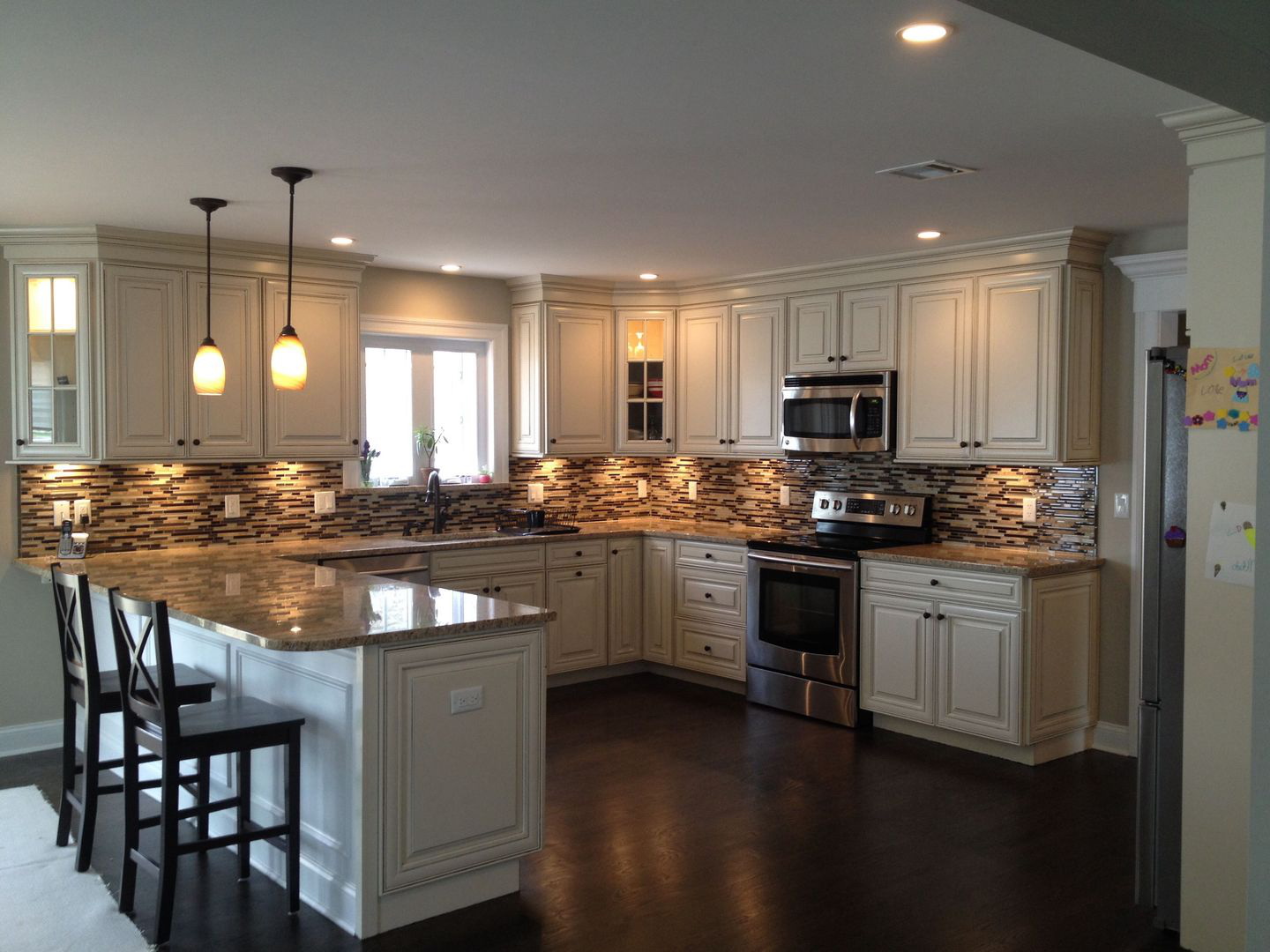 Bring style and elegance to your kitchen space with this granite top cabinet peninsula. Granite countertops give a luminous effect to your kitchen due to reflection of light.
19. Traditional U-shaped Kitchen Peninsula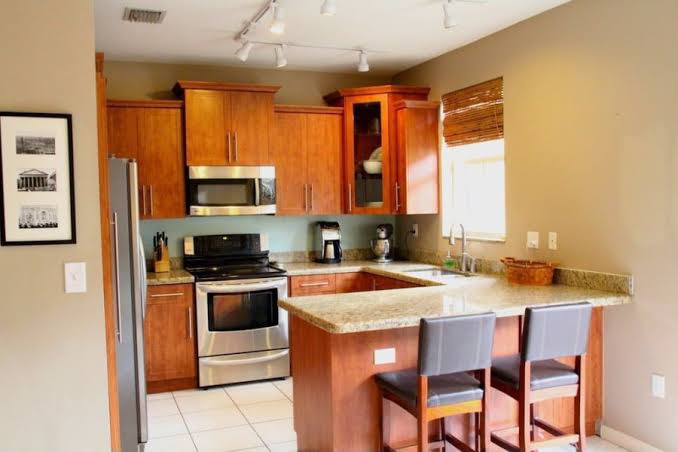 A traditional u-shaped peninsula is your best option if you want to enhance the design and style of your small kitchen practically. Pair up your peninsula with bar stools of your choice and enjoy your time in your kitchen.
20. Black Top Peninsula For Your Funky Kitchen
Blacktop peninsulas work great with almost every theme you pick for your kitchen. Add elegance and classic appearance to your kitchen by this u-shaped peninsula.
21. Traditional Marble Top Peninsula With Cabinets
Small kitchens need intelligent planning to utilize the available space to the maximum. If you're struggling to design your kitchen, choose this traditional l-shaped peninsula with integrated cabinets for best space management.
22. Stylish And Chic L-shaped Peninsula
This artistic peninsula is the perfect example if you don't need to compromise on the style due to shortage of space. Show your style statement by adding chic colours and l-shaped granite countertop to get the most out of your kitchen.
23. White Peninsula With Glossy Surface
Nothing can beat a white countertop peninsula if you are low on space. Give your kitchen a luxurious appearance in limited space by adding a white marble top peninsula and enhance the functionality of your kitchen.
24. Grey And Fawn Peninsula
Bring a fresh feel to your kitchen space by adding this matte-finished grey peninsula. The raised countertop is ideal for ditching the heat from the stove and makes it a safe dining table.
25. Black Peninsula With Traditional Wooden Countertop
This designer peninsula is an epitome of beauty and style, and it tells us that black never goes out of fashion. Make your kitchen a style statement by adding this beautiful black contemporary peninsula to your kitchen.
26. White Luxury Peninsula
You must have heard that 'simplicity is the definition of beauty.' However, this all-white peninsula gives the vibes of beauty and luxury at the same time.
27. Round Shaped Peninsula
Maximize the utility of your kitchen space by adding this smartly designed half-round peninsula. This out of the box design, let's you use this peninsula as a spacious dining space in your kitchen.
28. Wooden Peninsula With Luminous Countertop
If you are looking for a design that could make your kitchen stand out, this luminous countertop peninsula is your best shot. You can use it either as a kitchen dining and pair it with matching bar stools.
29. Granite Peninsula With Wooden Detailing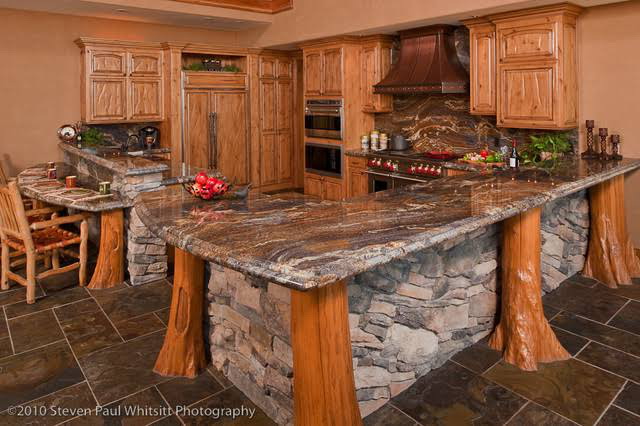 Dazzle your kitchen with Ralph Lauren's signature fawn colour and give your kitchen a major makeover. You can also utilize your kitchen space to the maximum by adding stone textured peninsula with fawn details.
30. Dark L-shaped Peninsula
Make your kitchen space aesthetically appealing by adding this natural stone peninsula. The L-shaped countertop provides you a minimalistic yet luxury finish to your kitchen.
31. Semi Circular Peninsula
Bring a fresh look to your kitchen by adding this semi-circular peninsula in your kitchen. Made with laminated wood — this peninsula lets you enjoy a spacious seating area in your kitchen.
32. Traditional White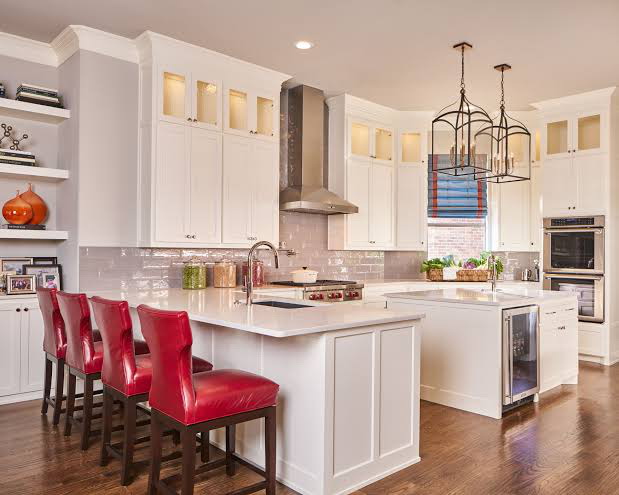 Nothing can go wrong when you are experimenting with the white theme because you have wide options to accessorize your kitchen. Add this lavish u-shaped peninsula in your kitchen and bring elegance to your kitchen.
33. Grey Granite Peninsula
Go with the traditional u-shaped peninsula for your open kitchen. This grey and the white peninsula is built to have a slim counter and a wide countertop for a comfortable seating experience.
34. Hip Countertop Granite Peninsula
This high top black and white peninsula brings a dramatic effect to your kitchen. The granite countertop provides a steady counter and enough space to accommodate four people at a time.
35. Modern White Peninsula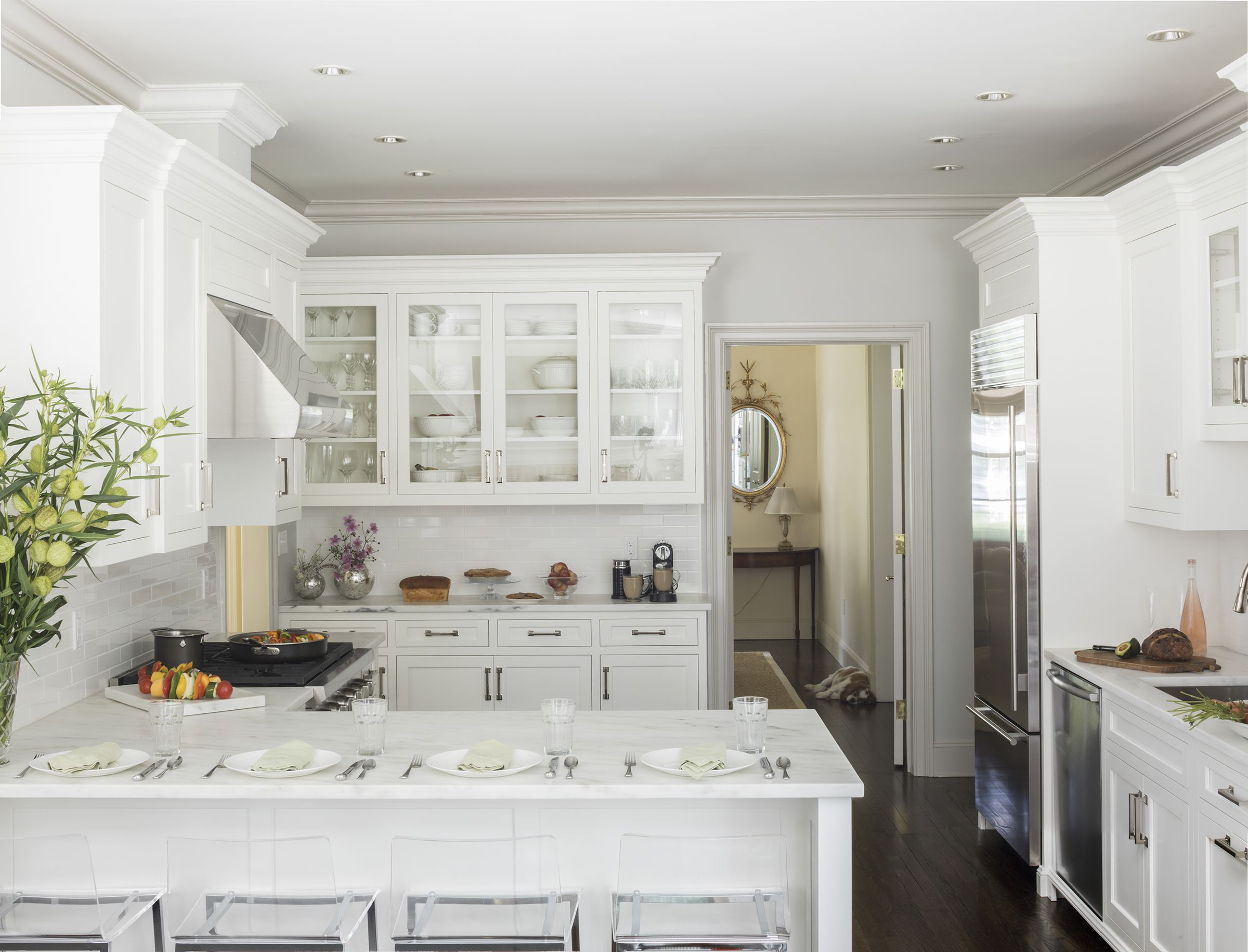 White peninsulas are the best companions for all-white kitchens. This u-shaped white countertop peninsula distributes space evenly. It helps you to get a decent breakfast bar for four people.
36. Toned Peninsula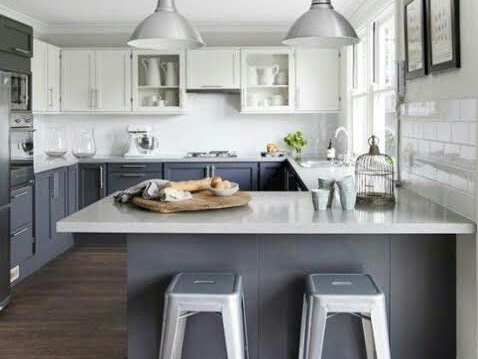 White countertops complement the grey cabinetry, and they bring life to a sober theme. Add this g-shaped peninsula to your kitchen and enjoy the luxurious shelf space in your kitchen.
37. Wooden Peninsula With Glass Drawers
This light grey peninsula showcases glass drawers and a white marble top which goes well with the rest of the kitchen. Installation of farmhouse sink and wide space made it a multipurpose counter in the kitchen.
38. Plain Peninsula With Downside Lighting
Bring modern vibes to your kitchen by this simple peninsula with natural stone countertop with downside lightening. This peninsula is built to provide additional workspace in your open kitchen.
Share these mind-blowing ideas for kitchen peninsula with your friends and let us know which design is your most favourite!